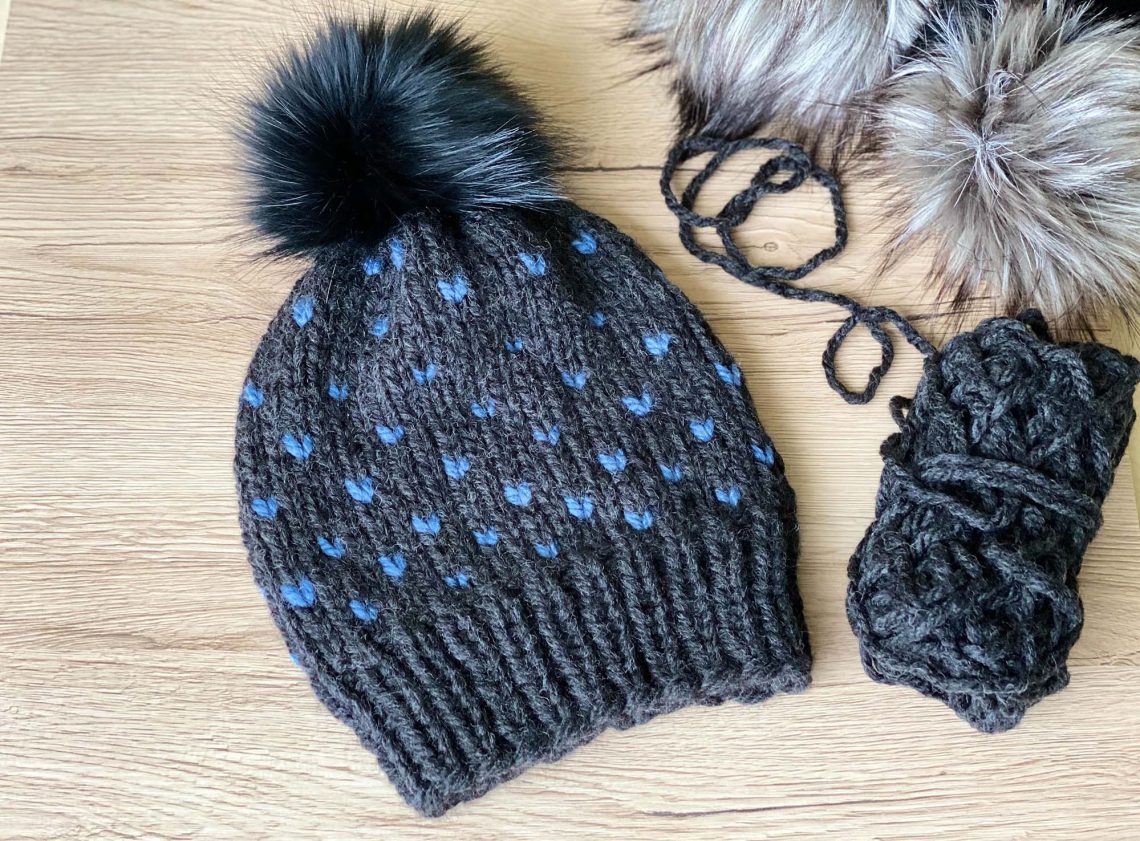 Quick Chunky Pom Pom Hat Free Knitting Pattern
Warm winter beany knitted form chunky yarn is the one accessory that fits with almost every outfit. This beanie will need only one skein and one hour of your time. Favorite thing That I love about this easy knitting project is that there are not a lot things where you can go wrong.
When I mastered my first chunky beanie I could not stop knitting, I made them one by one in lot of different colors. Now I have a chunky hat for every day of the week.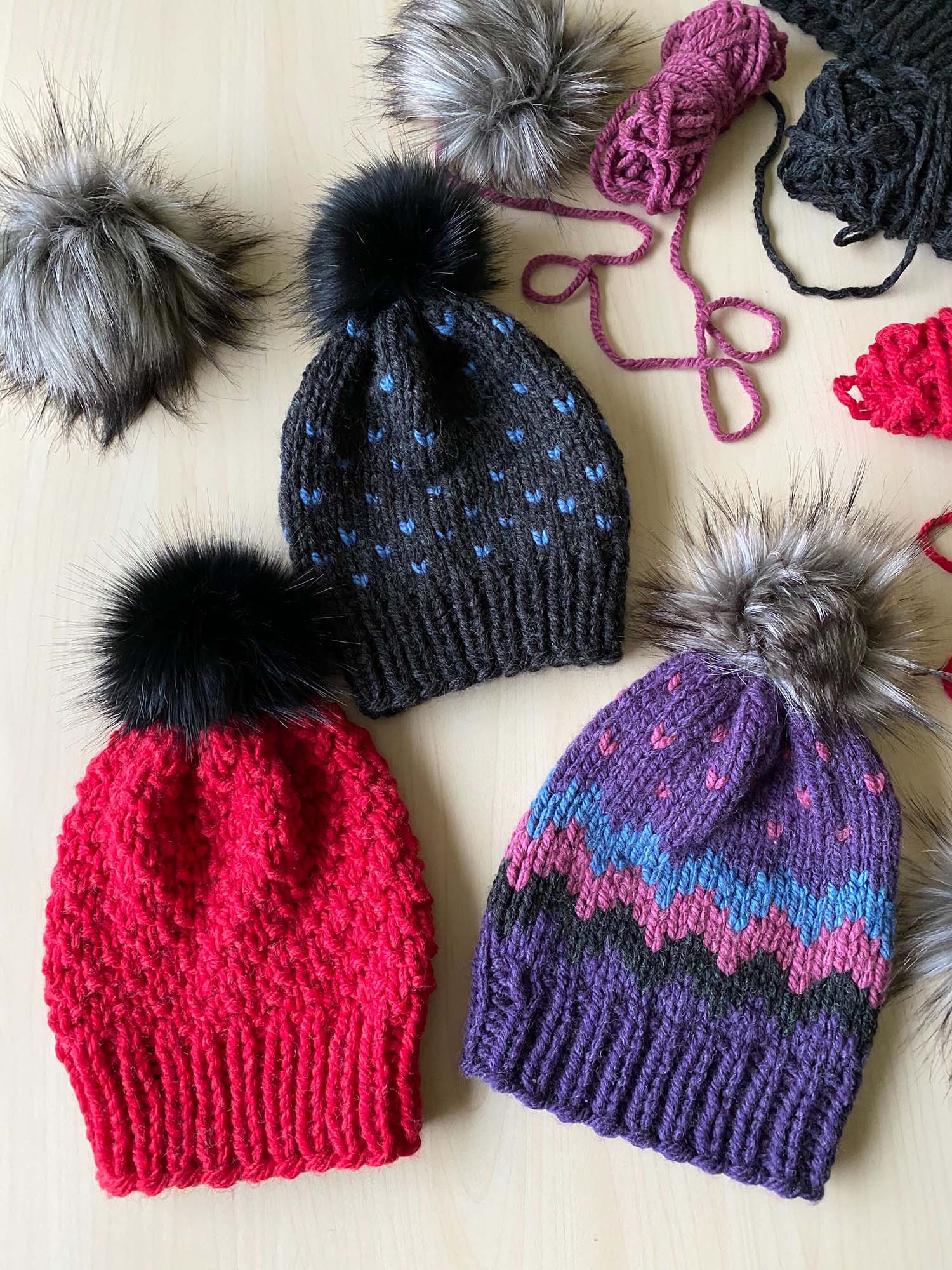 Hope you will enjoy this knitting project as match as I did.
You will need:
7 or 8 mm round 40 cm knitting needles
1 skein of bulky soft Acrylic or Merino yarn
1 pompom
1 large crochet needle ore large sewing needle to finish hat
Chunky beanie knitting
1. Cast on 42 stitches.
2. Knit 12 rows rib stich (1 knit, 1 purl). In my beanie it is approximately 6 -7 cm.
3. Next knit 16 cm. Now beanie form the beginning is 23 cm long.
4. Following row knit every 2 stiches together. So that only 21 stich is left on needle.
5. Beanie is almost ready cut yarn 12- 13 cm long and thread trough the stiches.
6. Attach pom pom.
You can add different colors to this pattern beanie.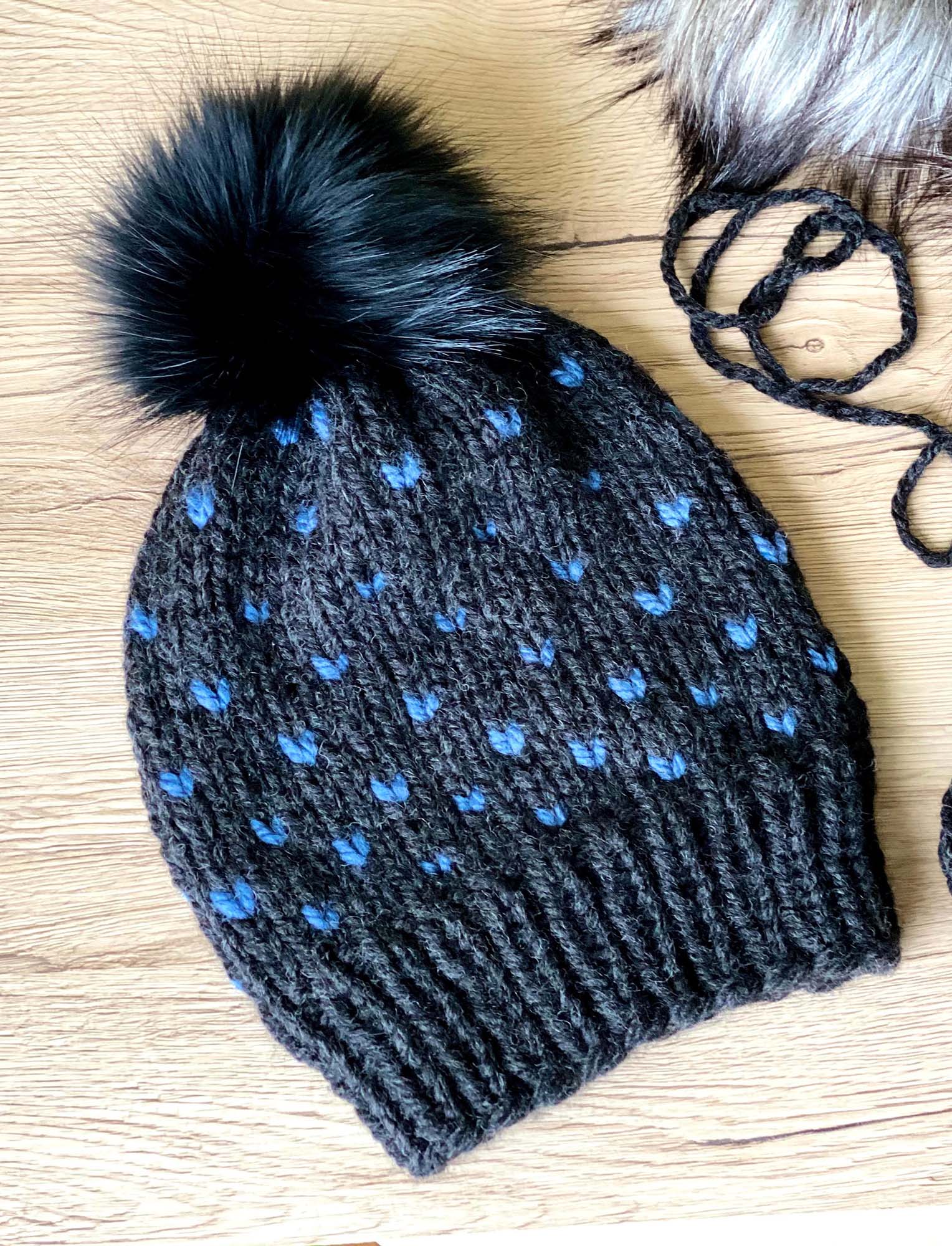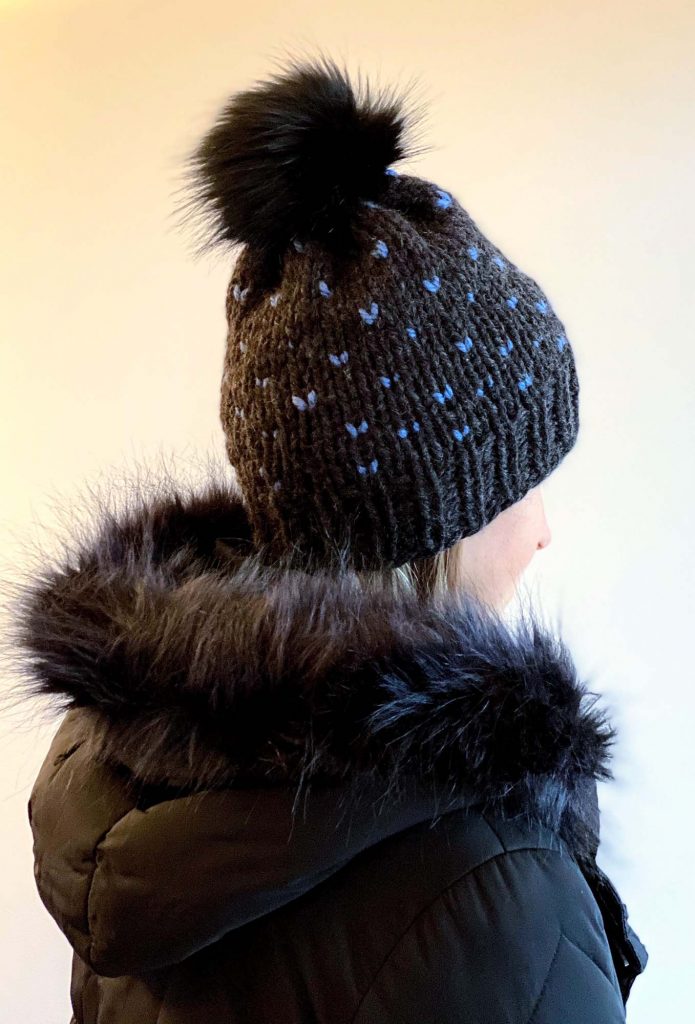 That's it! Not much to knit hear, but result is so so cute. Love these beanies! I am officially addicted to knitting them 🙂