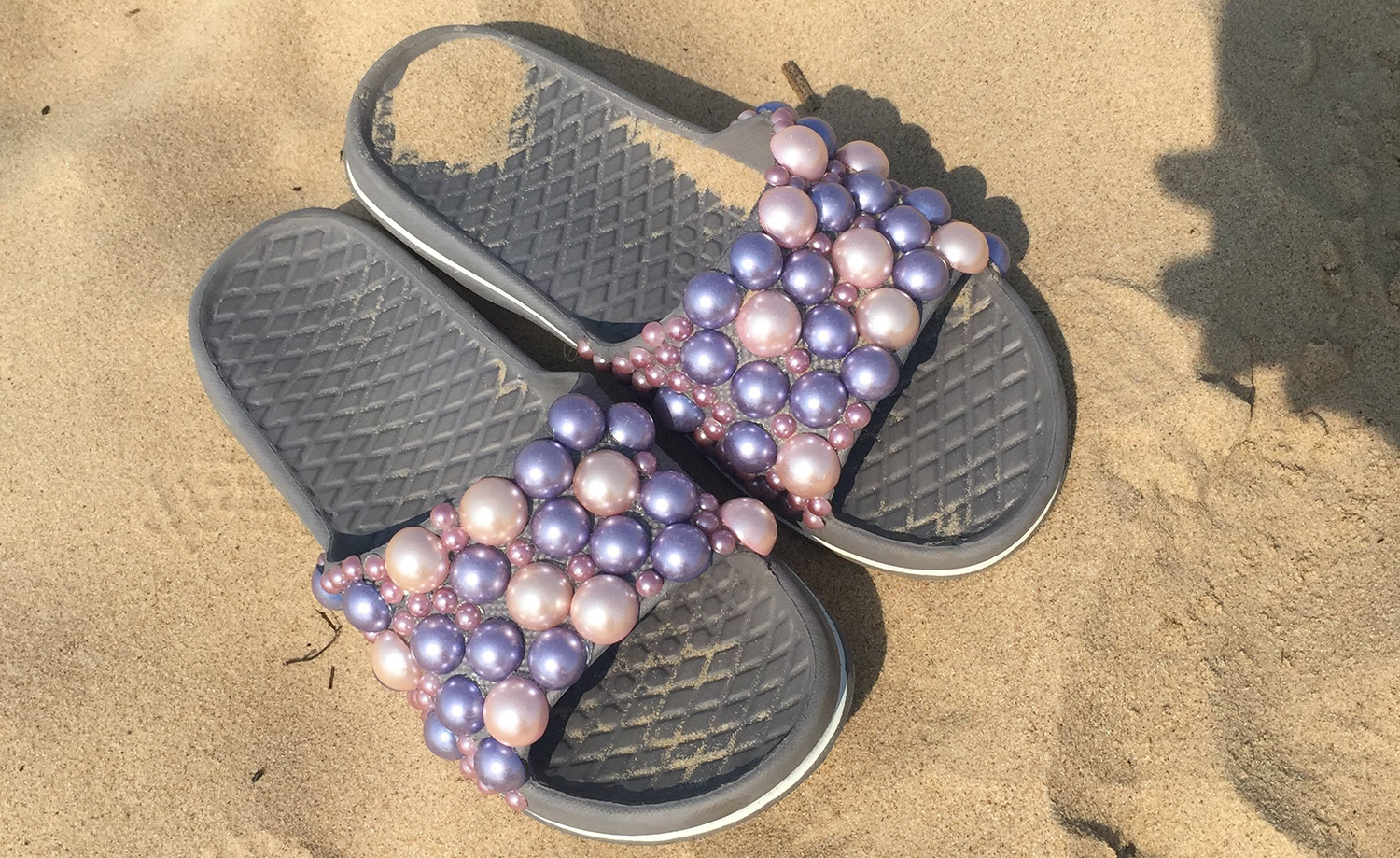 DIY: Pearl slides for your summer vacation
Slippers with various decorations are practical and stylish. They can be worn with jeans and shorts, or long dresses. Or just wear as home shoes.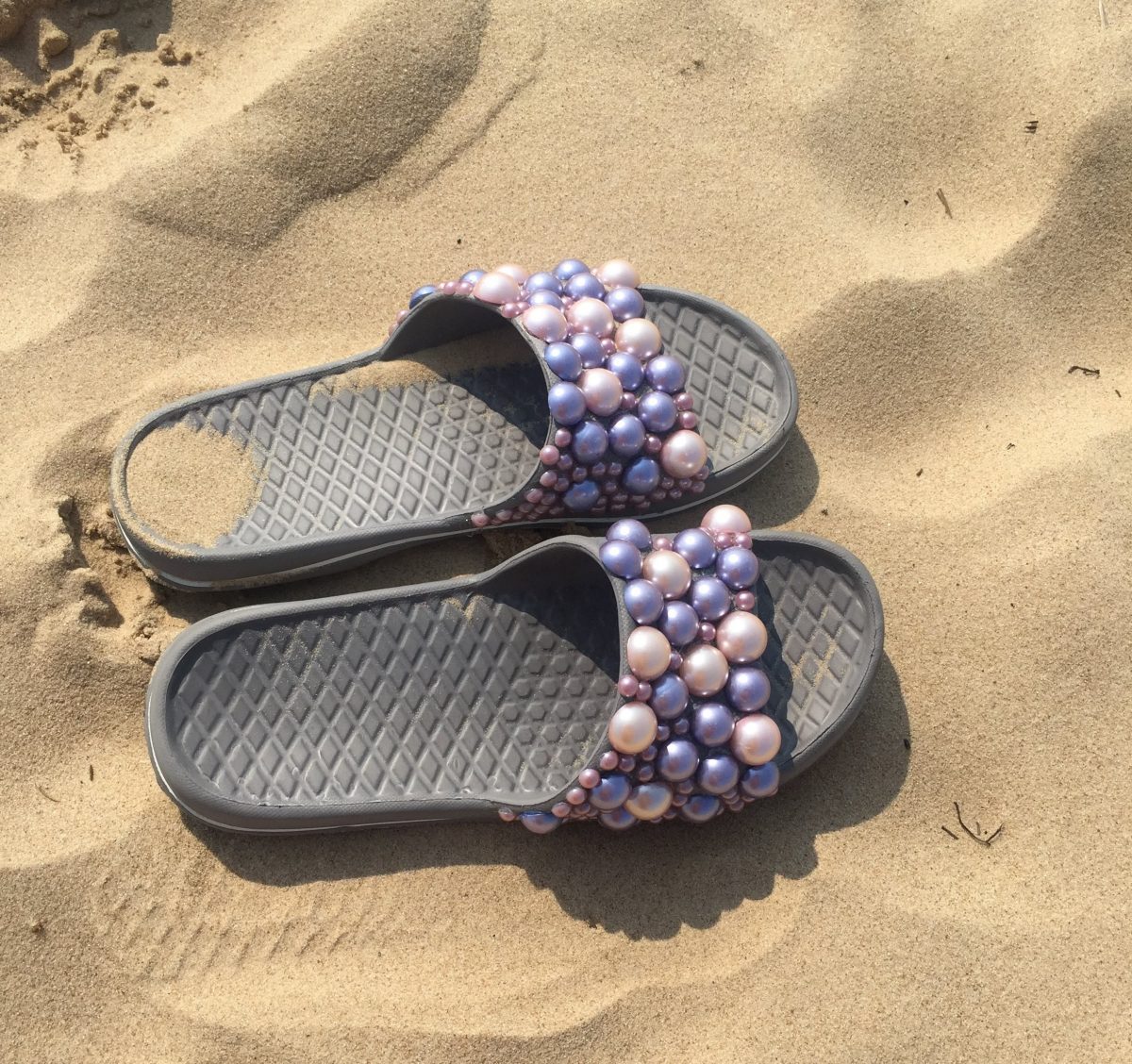 I wanted such slippers for a long time, but after a bit of searching I realized that the stores don't really have what I've imagined. That's why I started thinking about how to decorate such sliders myself.
I decided to decorate my slippers with pastel pearls.



I used ordinary rubber slippers with a thick sole as a basis.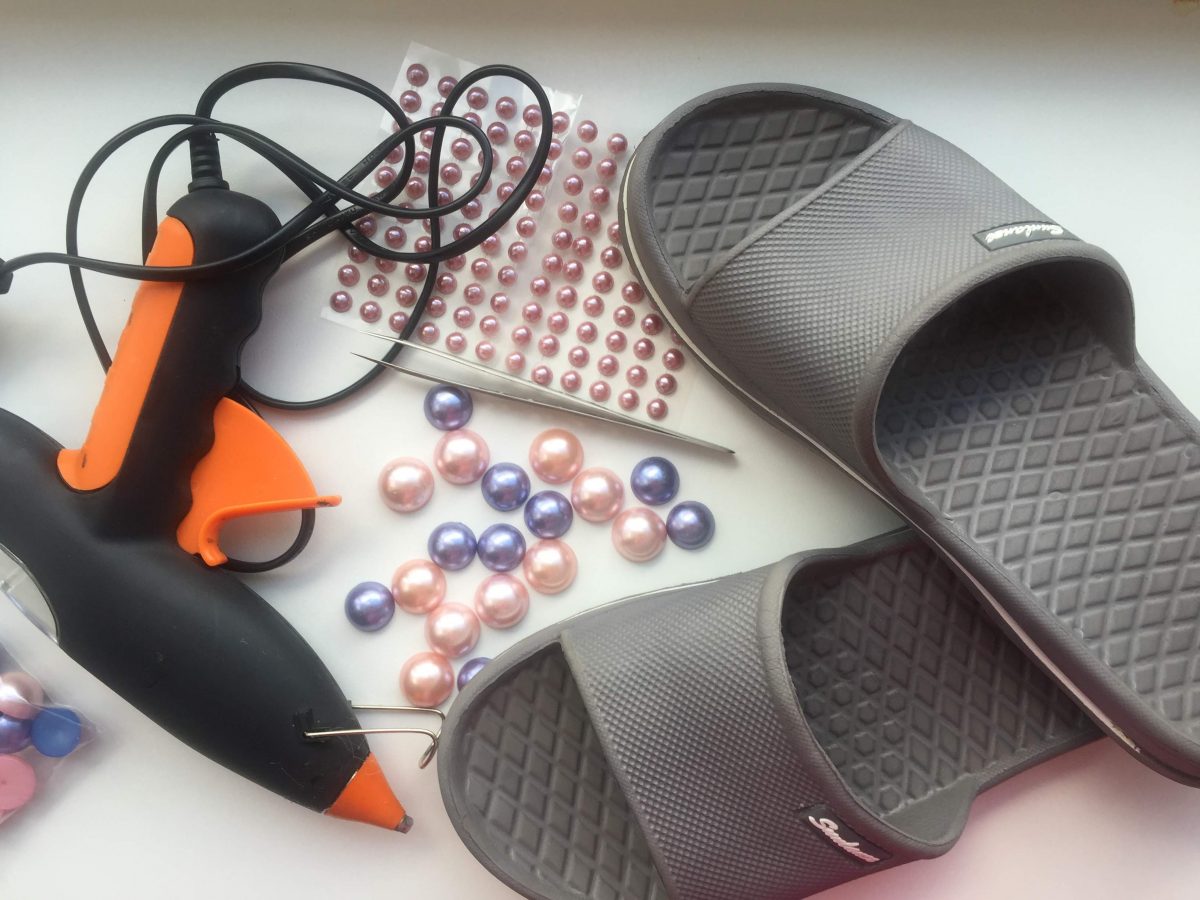 I chose pearls in three different sizes. The smallest size is the sticker type. With tweezers, I peeled off the sticky layer from the small pearls so that they could be glued with hot glue.
Before I started gluing the pearls, I first laid them on slippers and only then glued them.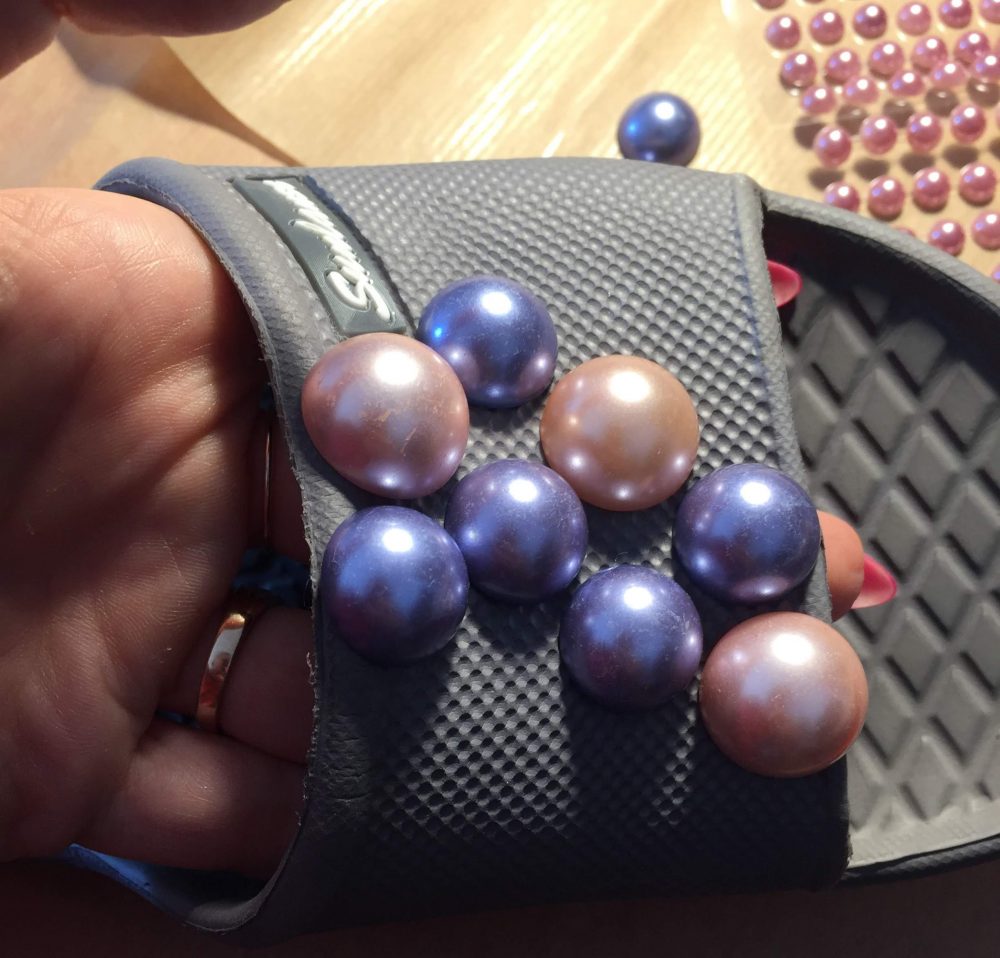 As you can see nearby pearl balls are not particularly good quality. Unfortunately there was nothing else in the store, I selected the best of all that was there. But now for the first slippers it will be good and below I hope that no one will fall at my feet to be able to explore further the quality of this decoration.



The hardest part of the whole process is to plan where to glue each pearl.
I decided to glue the inside with smaller pearls so that they would not get caught while walking.
When one slipper was glued, I glue the other slipper identically. So that the big pearls are in the same place on both slippers. This, too, was a somewhat time-consuming process.
Here are the ready-made slippers.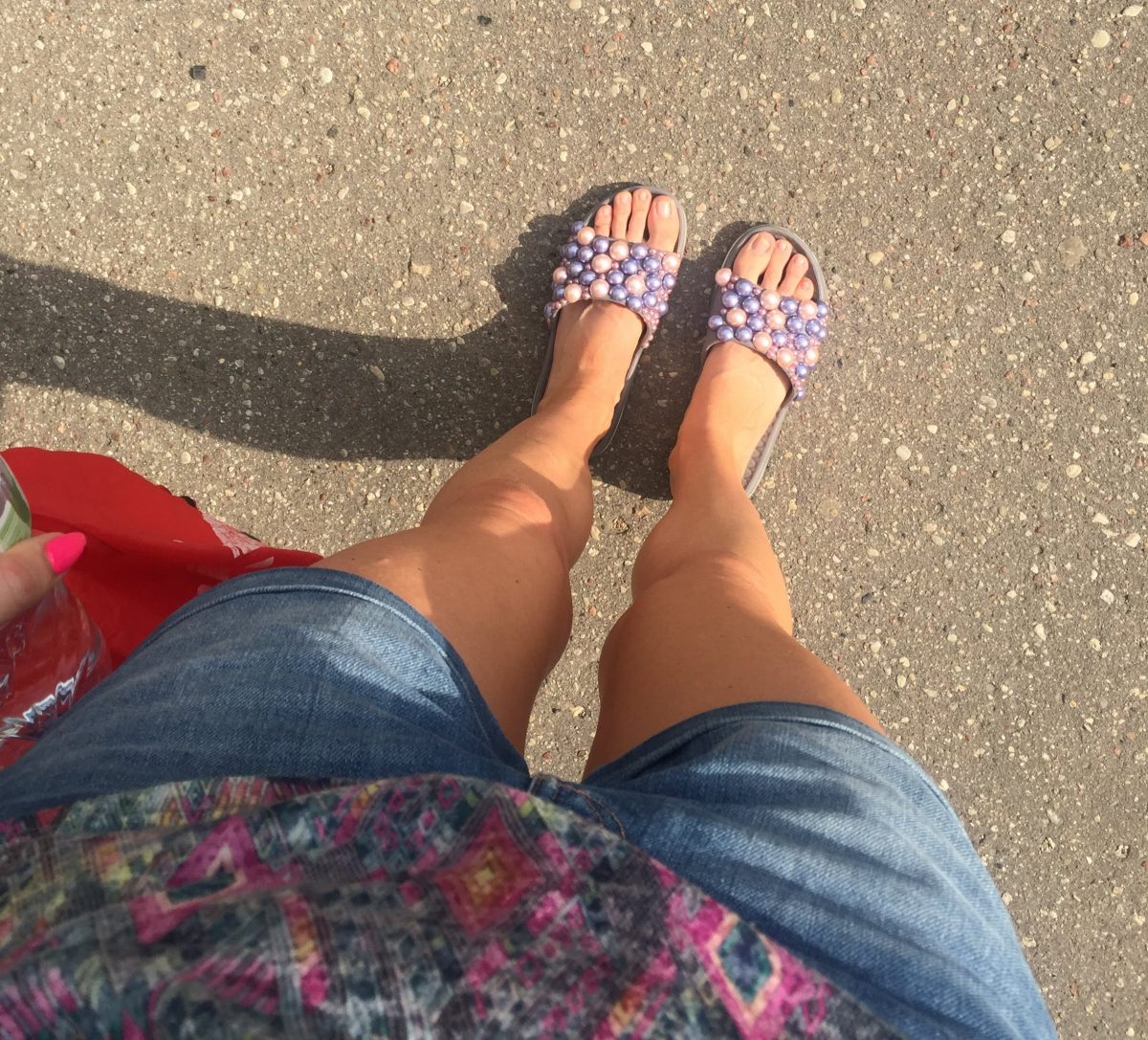 If you like this easy tutorial, you may also like the article about easy sewing beanie hat – How to sew a beanie hat from old sweater.